WeedLife News Network
Hot off the press cannabis, marijuana, cbd and hemp news from around the world on the WeedLife News Network.
Wearing hemp clothing is no longer a fringe, hippie fashion statement. In fact, big brands and high end boutiques alike are embracing the sustainable material.
Levi's and Nike have both recently released ranges made of hemp. While Levi's has long been the leader in denim, they've admitted their products aren't the most eco-friendly, with the production of a pair of jeans and a t-shirt requiring approximately 
20,000 litres of water
. Using cottonised hemp and their patented "
Water
In a time marked by shuttered business, depressed consumer shopping, and plunging retail spending, not many markets can claim the victory that the CBD (cannabidiol) market has done so far. Back in 2018, sales of CBD products in the United States alone harvested a generous $600 million-$2 billion. Sales of CBD have actually grown slightly from those impressive numbers in 2019, as more consumer concerned about their health have switched their shopping habits, and now buy full-spectrum CBD online directly from the manufacturers. This is according to a report published by Forbes, which also foresees the figure inflating upwards of $16 billion by 2025.
As a cannabis-derived compound that harbors numerous pharmacological actions, such as antiemetic, anti-inflammatory, anxiolytic and antipsychotic properties, it is understandable why the market has such promising prospects. 
While emerging research is highlighting the benefits of this non-psychotropic cannabinoid, a handful of studies have also spotlighted how CBD lacks the non-toxic properties to cause negative changes on food intake, blood pressure, body temperature, heart rate, gastrointestinal transit, psychomotor and psychological functions.
But just how safe is it and should you be wary of introducing CBD into your lifestyle? Read on to find out.
CBD Research Has Been Suffocated by Classification Standards 
Due to the Drug Enforcement Administration (DEA) classifying the cannabis plant as an illegal substance since the 1970s, strict restrictions have been imposed on CBD research for the past decade. Anyone who wishes to study the plant-derived compound is welcome to do so, buy only if they have obtained the necessary license.
Buying CBD products can be confusing to say the least. One thing that often perplexes CBD consumers is the difference between broad spectrum and full spectrum CBD.
With thousands of CBD products on the market, different brands are struggling to stand out. One major difference between CBD oil tinctures is whether they contain broad spectrum or full-spectrum CBD. It doesn't help that products are also frequently mislabeled, too.
In brief, the hemp plants has hundreds of natural chemicals in it, including the "cannabinoids" that cause its beneficial effects. The most well known cannabinoids are CBD, the popular supplement, and THC, which is the main "active" ingredient in psychoactive cannabis (a.k.a. "marijuana"). But many other cannabinoids exist.
Both broad spectrum and full spectrum CBD products contain a variety of these natural cannabinoids, but differ in one key ingredient. While neither type of CBD will make you "feel high," full spectrum CBD has tiny amounts of THC in it while broad spectrum doesn't have any at all.
But there's a lot more to learn, so read on to understand more about the different types of CBD oil and why it could matter to you.
Resource Innovation Institute Executive Director Derek Smith highlights the importance of tracking resource consumption in cannabis production.
As the global COVID-19 pandemic provides a window into cannabis's increasing revenue potential, the industry's Achilles heel on production scalability is being laid bare. Global brands with cultivation assets in various parts of the world are generally incapable of achieving consistent quality from site to site – and their stock prices reflect it.
Saddled with high operating expenses resulting from hasty decisions on geographies, building types, lighting solutions and heating, ventilation and air conditioning (HVAC) systems, executives are forced to identify cuts, yet have very limited ways to assess the operating capabilities of their master growers. With energy and water costs comprising up to 50% of total operating expenses, resource efficiency is paramount.
At the same time, savvy investors with experience in more mature sectors are beginning to concern themselves with Environment, Social and Governance (ESG) performance; and, of course, consumer interest in corporate action on climate change and other pressing social and environmental matters is on the rise.
What gets measured gets done
All of this points to the urgent need for producers to become more operationally efficient. In order to begin a journey down the efficiency path, a producer must first know how efficient their operation already is. From this, they can establish a baseline from which to measure and report performance.
Cannassure Therapeutics Ltd (TASE: CSURE) ("Cannassure"), an Israel based developer and producer of innovative medical cannabis products, announces today the successful completion of a feasibility study for the development of IP protected, homogeneous, topical medical Cannabis products for the treatment of skin inflammation, including psoriatic lesions. (PRESS RELEASE)
Product development of such topical medical Cannabis products based on AKVANO® is being conducted under a collaboration between Cannassure and Lipidor AB ("Lipidor"), a Swedish topical drug development company, owner of the proprietary drug delivery platform technology AKVANO™, which was signed in December 2019. The development project budget is partially funded by the Israeli Innovation Authority, by a non-dilutive grant.
The product under development is an incorporation of cannabinoids with AKVANO®, a topical drug delivery platform. Successful development of the product will allow localized administration of a precise dosage of cannabinoids using a spray, in a technology that allows for prolonged contact and optimal penetration of the active ingredient into the skin.
As part of the feasibility study, AKVANO® technology and cannabinoids were tested for compatibility, and it was found that the cannabinoids can be successfully combined in the AKVANO® system for a homogeneous, uniform and stable formulation. Cannassure tested the degree of product penetration into the skin by using known and acceptable models and found significant penetration of active ingredients into the skin tissue. This enhanced penetration may increase the therapeutic potential of the product. Based on these results, Cannassure will proceed to accelerated development stages and more advanced testings.
According to the agreement, Cannassure has informed Lipidor on its intention to start negotiating an exclusive global license for the use of Lipidor's technology for the development of cannabinoids based topical therapeutics products for the treatment of indications to be chosen by Cannassure.  
To some, artificial intelligence (AI) may be categorized next to the likes of Bitcoin and blockchain: it's just another techie buzz word.
For others, artificial intelligence could conjure up images of sentient robots hellbent on world domination.
While artificial intelligence, in some ways, can be those things, what it is in practice often looks much different.
The artificial intelligence that many people talk about today can also be referred to as machine learning, or the process by which software takes in data, learns patterns, and makes whatever adjustments it needs to make to achieve its goal.
The goal in our case?
Marijuana edibles are not for children — yet they look often look like candy, which is. Unsurprisingly, since many states legalized marijuana sales and consumption, there's been an uptick in the number of children getting into their parents' stash of edibles, and eating them like, well, candy.
Here in Massachusetts, South Shore Health reports that its pediatric emergency department has seen a rise in cases involving kids who've become ill after eating candies, chocolates, sours and "gummies" that contain THC over the past few months.
The health system told NewsCenter 5 that a teenager was treated in the emergency department last week after having consumed five fruit-flavored candies that each contained 600 mg of THC.
A spokesperson added that South Shore Hospital has treated patients as young as 6 who have ingested THC-laced candies and treats. 
"Children often can't tell the difference between a food product laced with THC and one without. Edible laced with THC, and intended for adult consumption and dosages, have a greater clinical impact on children based on their smaller size due to the child's larger 'volume of distribution,'" reads a statement from Dr. Mark Waltzman, the chair of pediatrics at South Shore Hospital.
Consumers test a plethora of all-natural products that address health conditions. Marketers provide details about the products and rave about them for all their health benefits. It is important for the individuals to review all the uses for the products and the ingredients of each selection.
With hemp extract, the products come from the cannabis plant, but they do not include THC or marijuana-based properties. It is an all-natural treatment for a multitude of conditions and could improve the person's health dramatically. Reviewing all the amazing health benefits of hemp extract and oils shows consumers why trying the products could be beneficial.
Decreasing Sebum and Preventing Breakouts
Sebum is the oil that develops on the face and causes clogged pores. People with acne-prone skin have oily skin because they produce far too much sebum. Controlling the production of sebum helps the individual clear up their skin and prevent acne-related breakouts. Hemp extracts slows sebum production and makes the skin oil-free. This improves the skin and prevents acne and scars that are left behind by the pimples. Consumers can find out more about hemp extracts and oils by visiting Terra Origin now.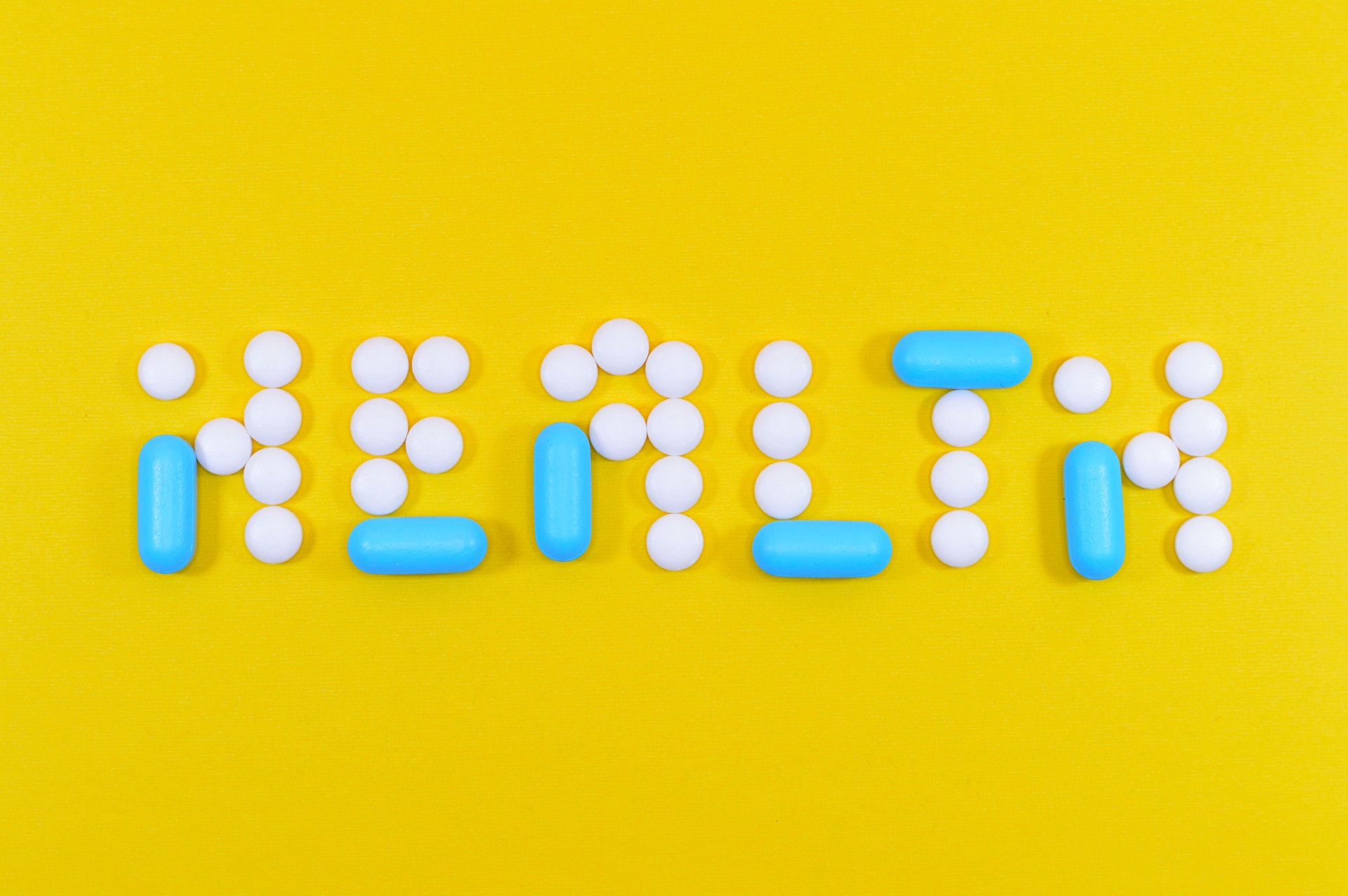 INTERVIEW: Carl Martel is an independent scientist who has been researching industrial cannabis for over a decade. Formally trained as a geo-archaeologist with degrees in interdisciplinary science, Martel's areas of research include plant carbons for energy storage, green extraction solutions and harvest/processing innovations. Co-inventor of a Canadian developed grain disinfection system. he continues to explore and develop quality post-harvest management systems. Martel's passion is developing processing solutions and products that encourage whole plant utilization including value added products from plant biomass and agricultural waste.  He is co-founder of the Advanced Botanical and Biomass Research Institute.
HT: You've developed one of the most extensive maps for the potential of cannabis we've ever seen. What's still out there on the frontier?
CM: If you have an idea, it can probably be made from industrial hemp. The sky's the limit, so to speak. I have heard they have taken cannabis seeds up to the space station. 
HT: What's still needed along the value chain to fulfill the rich possibilities for whole plant production?
CM: Innovation, research and development. We are not lacking consumer demand for products, and farmers want to grow industrial hemp. We need to focus on the development and processing of useful consumer products that incorporate hemp and its many benefits. Food and fiber prices need to reach a point where they can be competitive with other commodity crops such as timber. Through innovation we will find ways to become more competitive.
October usually heralds the harvest of outdoor cannabis plants, affectionately known as "Croptober." But this fall, something more serious is in the air: smoke from the wildfires that are ravaging California and Oregon.
Fires are clustered in Northern California's "Emerald Triangle" and a pair of Oregon counties, areas that are among the nation's most important for cannabis production. Even if crops aren't destroyed in the more than 5 million acres of wildfires, massive amounts of smoke and ash will take a toll. Darkened skies can stunt the plants' growth, said Jill Ellsworth, chief executive officer of Denver-based Willow Industries, which cleans marijuana flower for mold in California and other states.
"We're hearing that some cultivators are starting to harvest early, because it's prematurely flowering, and they don't want that," Ellsworth said.
In a normal year, around two per cent to five per cent of California's marijuana crops would fail mold tests, Ellsworth said. This year, she estimates it could be double that percentage as sunlight-blocking smoke weakens plants' resistance to mold, disease and other pests. Even crops inside greenhouses could be affected.
The impact is expected to extend beyond the flames and haze. The fires will likely hit supplies and cause ripple effects across the country.
Today's cannabis market is experiencing unprecedented growth.
At the same time, consumers expect a consistent product while also demanding diversity.
Technological advancements in breeding programs are helping cannabis producers meet both of these needs.
By engineering and cultivating a base product that is perfectly aligned with specific goals, producers can now satisfy unique objectives of cannabis organizations throughout the industry.
Innovative new techniques in artificial selection, genetics optimization, and data analytics are making it possible for producers to strike a balance between diversity and consistency.
Some people report a dramatic change after just one serving of raw cannabis juice, while others may take four to eight weeks to see full results. 
Cold-press juices enable one to partake of the nutrients present in raw fruits, vegetables, and herbs that get lost once the products are heated or cooked. In a similar vein, consuming raw cannabis leaves and buds as a dietary aid increases the anti-oxidant and neuroprotective properties of this plant.
Raw cannabis can contain 500mg to 1,000 mg of non-psychoactive THCA, CBDA, and CBGA. In comparison, the same amount of cannabis once heated contains 10 mg THC. Also, as the THC in cannabis only becomes psychoactive when heated, consuming raw cannabis allows one to get the benefits of the plant in a non-intoxicating way.  
In particular, raw cannabis appears to be particularly beneficial in treating inflammation and autoimmune disease. As reported by Project CBD, "Unheated CBDA and unheated THCA (THC-acid) both have medicinal attributes, but there has been comparatively little scientific research into cannabinoid acids." Hence, while the anecdotal accounts about cannabis's benefits as a dietary supplement look very promising, further scientific research is needed. 
As with any other cannabis product, results vary according to an individual's unique endocannabinoid system. Some people report a dramatic change after just one serving of raw cannabis juice, while others may take four to eight weeks to see full results. 
For many decades THC was the most popular and well-known cannabinoid.
That has changed in recent years to some extent.
THC is still very popular, however, other cannabinoids have seen their popularity increase recently, with CBD seeing the most dramatic increase in popularity and awareness.
Google search trends show that CBD is queried more often than THC, and that has been the case for a few years now.
Interest in CBD is clearly on the rise, but what about actual use? 
Cannabis is safer than alcohol.
How much so?
According to at least one peer reviewed study the cannabis plant is 114 times safer than alcohol.
In fact, the cannabis plant is safer than many substances that are common around households across the globe.
With that being said, that is not the same as saying that cannabis does not have any side effects.
The most lenient states permit consumers to purchase almost every CBD type irrespective of its source or intended use.
As of 2018, all 50 states have officially legalized the use of hemp-based CBD products. In the United States, governing officials initially classified CBD, hemp, and marijuana as harmful substances. However, recent medical insight encouraged federal authorities to legalize industrial hemp and CBD on a national level.
For routine CBD consumers, legalization may be good news. Though CBD-based products are manufactured and distributed throughout the United States, you'll need to remember that each state has set its own rules regarding CBD use.
If your state allows its citizens to use CBD products, it doesn't mean that a neighboring state has implemented the same rules and regulations. Put simply, federal laws are mostly for legislation purposes and will only override the provisions of state law in rare circumstances. With this in mind, pay close attention to any exceptions to the nationwide legalization.
Before answering the question of which states allow CBD and pinpointing what CBD products you can use, you should gain an understanding of how CBD's source and intended use impact legislation. Studying the relationship will make it a lot easier for you to differentiate between CBD's legal and illegal use.